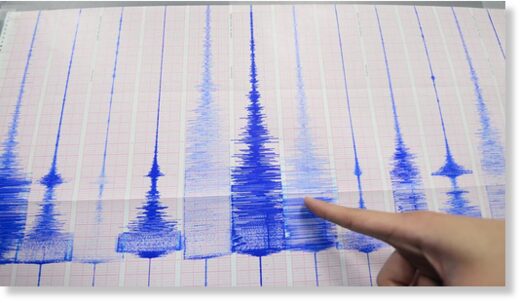 A day after Tonga was hit by giant waves following the eruption of a volcano in the ocean off its coast, a 6.1 magnitude earthquake has struck the island of Papua New Guinea, the US Geological Survey (USGS) has said.
The epicenter of the quake was located in the autonomous Bougainville region, at a depth of 408 kilometers (253 miles), according to the agency. The European Mediterranean Seismological Centre (EMSC) also registered the quake, putting its magnitude at 5.8. There have so far been no reports either of casualties or significant damage.
Papua New Guinea, a country of nine million, occupies the eastern half of the island of New Guinea and a group of smaller islands in Melanesia, north of Australia.