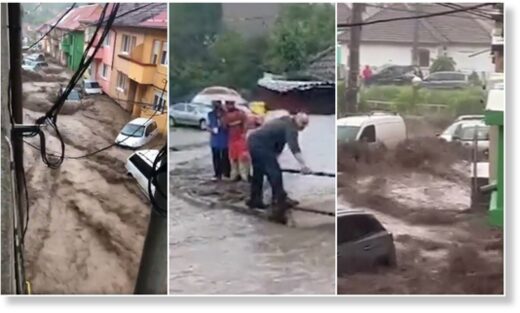 Several streets were flooded, Monday afternoon, in Reșita, Caraș-Severin county, after a storm.
The cars were taken by the waters.
Firefighters intervened. The authorities warn that there is a danger of flooding on several rivers in Timiș and Caraș-Severin counties.
A Code Orange warning has been issued.
According to ISU Caraș-Severin, fire crews operate in several locations in the municipality and the related neighborhoods to evacuate water from several households.