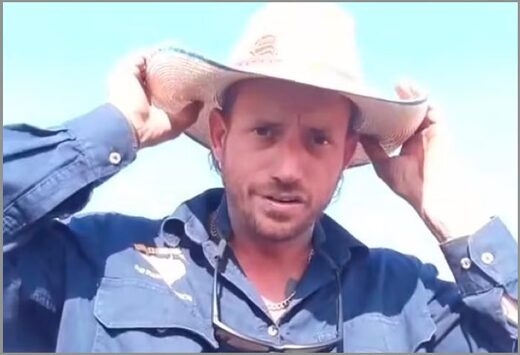 An Australian farmer fears the urea supply crisis could halt normal life within weeks if it is not resolved.
Matt Ferguson-Tait, a cattle farmer and pig hunter from Far North
Queensland
, posted a viral
TikTok
in which he said Australia could 'come to a standstill' because of the shortage of the essential chemical.
Urea has hit the news because it is needed to produce a key fuel additive for the millions of diesel vehicles that move goods across Australia - including to supermarkets.
But the farmer claimed the 'worldwide' shortage of urea is even more 'frightening' than we realise because
it is has so many uses beyond transport.
Urea is an organic compound used by cattle farmers to add nitrogen to feed which promotes growth. The substance is also a cheap fertiliser for fruit and vegetable crops.
Stockpiles of urea are running low globally after China this year banned exports in a bid to contain fertiliser prices.
Mr Ferguson-Tait claimed
most of what is in Australian fridges and cupboards - including meat, vegetables, grains and beer - needs urea for commercial production.
"Go and have a look in your cupboard and go and have a look in your fridge and I guarantee just about every single item there, at some point, urea has been used to produce that item, whether it's a steak or a salad or a can of baked beans. That is terrifying in itself."