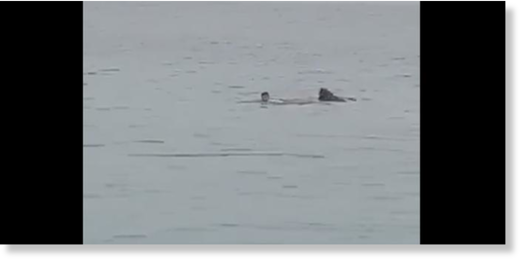 A Russian citizen was killed in a shark attack near a beach at the Egyptian Red Sea resort of Hurghada, Russia's Consulate General in the city and two Egyptian security sources said on Thursday.
Egypt's Environment Ministry said in a statement posted on Facebook that a tiger shark was responsible for the death of a beachgoer, without giving details of the victim.
A team from the ministry and other authorities was able to capture the shark, the statement said, adding that local authorities had issued a ban on swimming, snorkelling and other water sports activities on several beaches near the attack site.
WARNING: GRAPHIC CONTENT BELOW