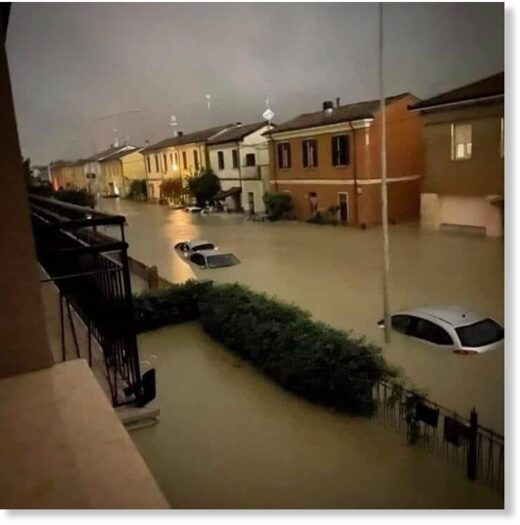 Firefighters in Italy have rescued dozens of people trapped in flooded areas of the Emilia-Romagna Region. As of 17 May Civil Protection reported at least 2 people have lost their lives and 3 more were missing. Parts of the neighbouring Marche Region have also been severely impacted.
Floods in the Emilia-Romagna Region, Italy
Communities in the region of Emilia-Romagna are still recovering from catastrophic flooding earlier this month when at least 2 people lost their lives. At the time, the President of the Emilia-Romagna Region, Stefano Bonaccini, described the situation as unprecedented.
Further heavy rain fell in the region from 15 May 2023, increasing river levels and triggering landslides. Italy's fire and rescue service, Vigili del Fuoco, said 500 firefighters were working in the affected areas of Ravenna, Forlì-Cesena, Rimini and Bologna Provinces.