Comment: They're coming thick and fast now, extreme weather event after extreme weather event...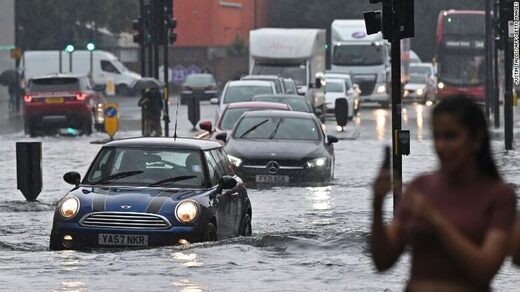 Londoners have seen streets flooded by torrential streams and a tube station being submerged under water as a heatwave in the UK capital was replaced by heavy rains. Some people even had to abandon cars stranded in flooded roads.
Earlier this week, the British capital saw some of the hottest days of the year as the temperatures rose over 30 degrees Celsius. Now, the heat seems to be the least of the Londoners' problems as some parts of the city were submerged in water and resembled the alarming images from the massive flooding which hit Germany and Belgium earlier this month.
Photos and videos posted to social media on Sunday showed cars ploughing through flooded streets while some roads looked more like turbulent rivers. Some car owners had to abandon their vehicles that were caught in the streams and almost fully submerged.