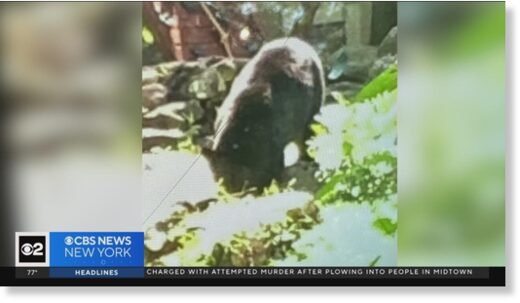 A 7-year-old boy was attacked by a bear in Westchester County this morning - a rare occurrence that left the animal shot dead by authorities and the child injured.
The incident happened at 75 Hickory Kingdom Road in Bedford at around 11 a.m. North Castle Police Chief Peter Simonsen says the child was playing in his backyard with a sibling just before the attack.
The sibling was unharmed, and the child's parent rendered aid as the bear stayed close by.
"That's extremely brave," said Simonsen. "...That's what good parents do."
The child was taken to Northern Westchester Hospital with injuries that were not considered life-threatening.