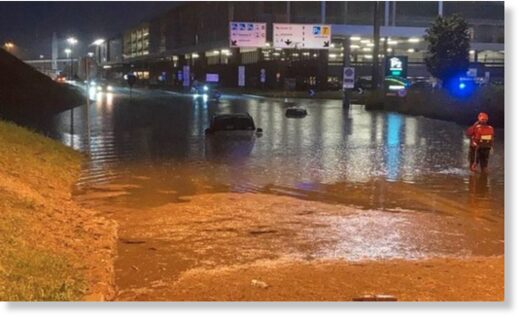 According to reports, 10 people have been rescued after being trapped. A further 20 people were evacuated from the cargo area of the Malpensa Airport. In videos across social media, cars can be seen submerged underwater at the airport.
Emergency crews can also be seen using rubber dinghies to evacuate people.
Italy's Department of Civil Protection has issued a weather warning for 11 regions.
They warned there is the chance for intense showers and potentially hail.