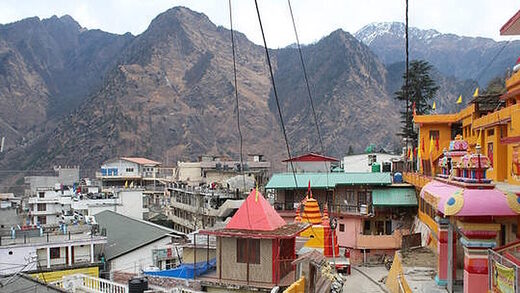 An endangered Himalayan settlement has dropped 5.4cm in days
The Indian town of Joshimath, known as a gateway to the Himalayas, sank by 5.4cm, sometime between late December and early January, the Indian space agency has reported. The popular tourist destination, at an altitude of over 6,000 ft (1800 meters), is prone to subsidence, partially due to infrastructure development.
A report by the Indian Space Research Organisation (ISRO) released on Wednesday detailed changes detected by satellite observation of Joshimath, revealing that a rapid subsidence event had taken place sometime between December 27, 2022 and January 8, 2023.
The region's chief minister, Pushkar Singh Dhami, ordered a mass evacuation after a 603 buildings in the town were found to have deep cracks.