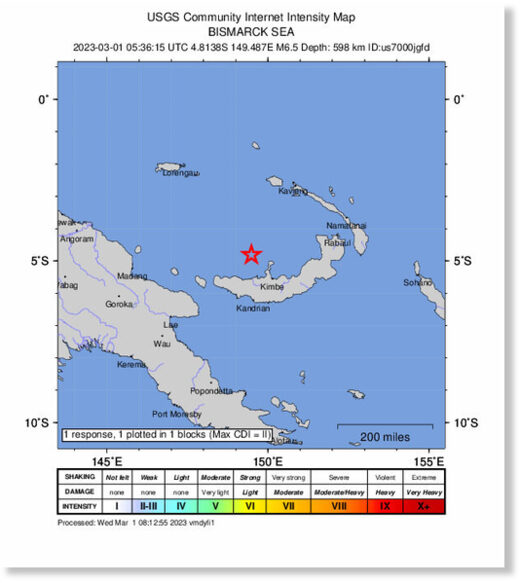 A 6.5-magnitude earthquake hits the Kembe district of Papua New Guinea on Wednesday.
Last Sunday, the US Geological Survey reported that an earthquake measuring 6.5 on the Richter scale had hit Papua New Guinea.
The agency said the quake was detected at 21:24 on Saturday, UTC
The epicenter is located 58 km southeast of Kandrian city. Its source is located at a depth of 65 km.
The US Weather Service Alert System did not report a tsunami risk after the earthquake in Papua New Guinea.