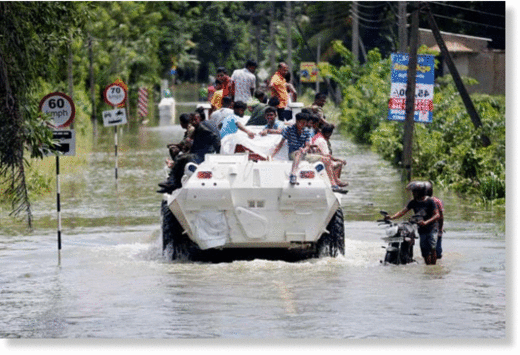 Thousands of people have been displaced as a result of torrential rains in Northern and Eastern provinces, the Disaster Management Center (DMC) reported.
According to the latest report released by the Disaster Management Center, in Eastern Province over 79,000 people are affected by the floods and 2,507 people from 798 families have been displaced.
In Batticaloa district 51,434 people from 15019 families have been affected in the due to heavy rains and 2,303 people have been relocated to 15 shelters, according to the Batticaloa District Secretary Manikkam Udayakumar.
The government has allocated Rs. 1.7 million for the provision of cooked meals to the displaced people at shelters and dry rations to the people temporarily staying with friends and relatives.
The District Secretariat has requested Rs. 16.6 million from the Disaster Management Center to provide relief to all those affected by the floods and inclement weather.