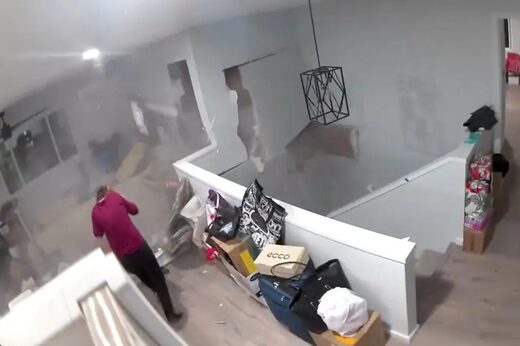 Footage captures boulder nearly crush woman inside Honolulu home
A massive boulder crashed into a Hawaii home over the weekend, narrowly missing a woman inside, dramatic footage shows.
The video
captures
the unsuspecting woman walking down a hallway inside her hillside Honolulu house when the boulder breaks through a wall mere feet away from her, creating a trail of destruction.
Officials said the boulder, which is five feet high and wide, broke through the home's cinderblock wall, living room and then another wall before it settled in a bedroom near midnight Saturday,
Hawaii News Now
reported.