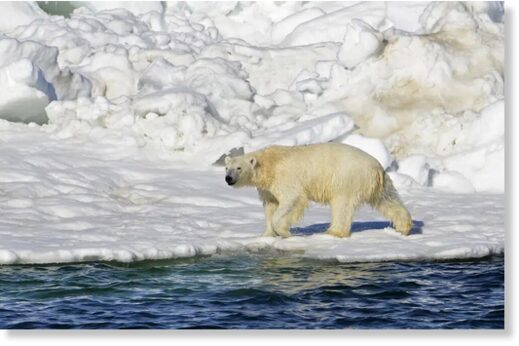 A polar bear has attacked and killed two people in a remote village in western Alaska, according to state troopers.
Alaska State Troopers said they received the report of the attack at 2:30 p.m. Tuesday in Wales, on the western tip of the Seward Peninsula, KTUU reported.
"Initial reports indicate that a polar bear had entered the community and had chased multiple residents," troopers wrote.

"The bear fatally attacked an adult female and juvenile male."