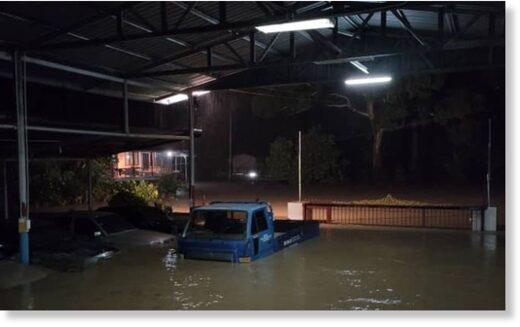 Hundreds of cars are stranded at Kota Belud main roundabout, about 74 kilometres from here, after vehicles bound towards the district from both Kota Kinabalu and Kota Belud directions, cannot pass through the road due to flood, following heavy rain in the state since yesterday.
Sabah Fire and Rescue Department assistant director of operations, Misran Bisara said vehicles from Kota Kinabalu were stranded as far as three kilometres from the roundabout, which was the main entrance into the district.
"Similarly vehicles from Kota Belud, could not go out because the roads were inundated," he said when contacted by Bernama here, today.