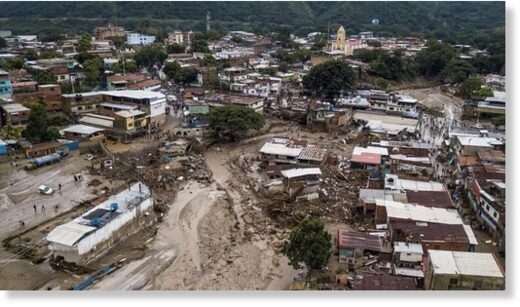 Severe flooding caused by torrential rains hit a mountainous coastal region of Venezuela's La Guaira state on Friday, leaving a town's streets drowned in mud.
The El Cojo river burst its banks in the town of Macuto causing devastating damage and leaving a huge clean-up operation.
Footage showed the water pouring through a gap in a damaged wall and filling the parking lot of a residential block.