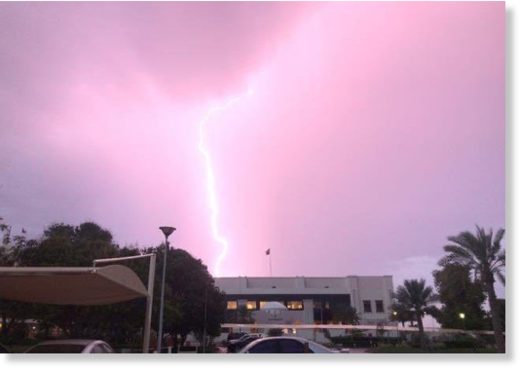 The weather experts are expecting around 30 to 60 millimeters of rain and hail during the night in most of the regions.
The temperatures are also expected to go down.
The trough of low pressure Al Rahma continues to have direct impact on the Sultanate said Jaifer al Busaidy, the Weather forecaster at the National Multi-Hazard Early Warning Centre. According to him the varied intensity of rainfall, occasional thundershowers associated with fresh wind and hail will continue
over the governorates of Musandam, Al Buraimi, Al Dhahira, North Al Batinah, South Al Batinah, Al Dakhiliya, Muscat, North Al Sharqiya, South Al Sharqiya and parts of Al Wusta and Dhofar.