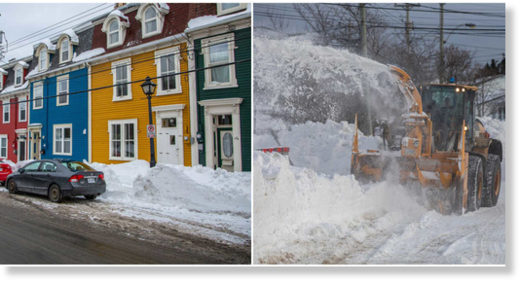 Canadian winters can be nasty pretty much everywhere in the country. However, some places have felt the brunt of this season more than others.
Newfoundland snow totals
are more than 335 centimetres this winter and an active storm track is to blame for the wicked weather.
If you don't live in eastern-most province, count yourself lucky that you didn't have to deal with this brutal season.
The snowfall totals for most parts of the province were above average in December and January
while February is on track to be near normal.
St. John's has already gotten more than 335 centimetres of snow dumped on it this winter which is almost 100 centimetres more than the average for the year.