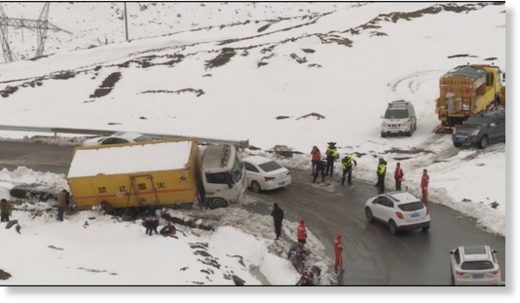 Late-season snow on Tuesday night coated Garze Tibetan Autonomous Region in southwest China's Sichuan Province, catching local residents, tourists and many drivers off guard.
In the Mount Zheduo area, one of the most affected areas, the sprouting grassland was covered with white snow, flinging people back to winter overnight.
The heavy snow disrupted local traffic.
Over 1,000 vehicles were stranded on the Mount Zheduo section of the National Highway 318.