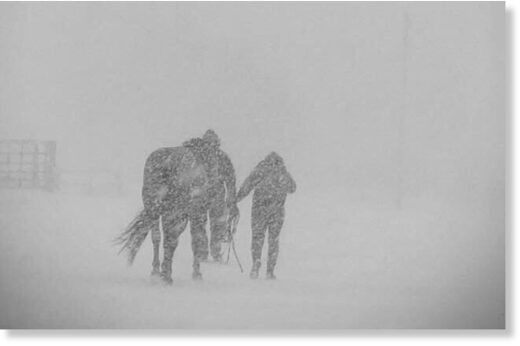 Regina and other areas remain under a blizzard warning on Wednesday morning, said Environment Canada
Thousands of customers are still without electricity this morning and highways in and out of Regina remain closed as the province continues to get hammered by a winter blizzard.
The storm has calmed down in the northern half of the province, but a large swath of the eastern and southeastern regions including Regina, Moose Jaw and Indian Head are still under a blizzard warning.
That blizzard means that parts of the provincial highway system are either closed or have serious travel not recommended warnings.
Highways are closed in all directions out of Regina this morning. That includes the Trans Canada from Wolesley, right through to Belle Plaine. Highway 6 is closed north of the city to Southey. And the number 11 is closed from Bethune to Davidson.