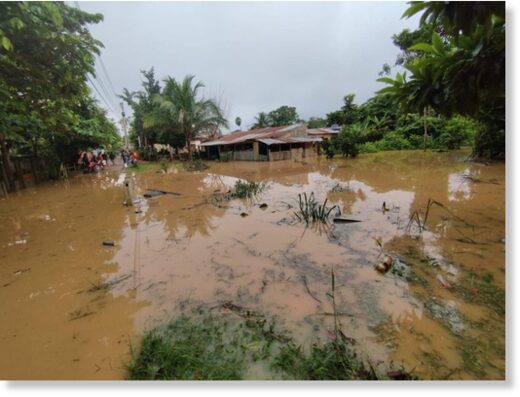 Flooding has affected thousands of people after the Acre River broke its banks in the northern Pando Department of Bolivia. Further south, the Pirai and Rio Grande rivers have caused flooding in parts of the Santa Cruz department.
Santa Cruz Department
The government of Santa Cruz department reported rising levels of the Pirai and Rio Grande rivers from around 20 March 2023.
One person died in the Pirai river in Limoncito in El Torno municipality and another in the Pirai river north of the city of Santa Cruz de la Sierra. Flooding was reported in the city after heavy rain on 23 March.
Several people were rescued from the Piraí River in the municipality of Porongo.
Flooding affected areas of the department from mid-January this year. By 05 February had affected 12 municipalities and 3,320 households.