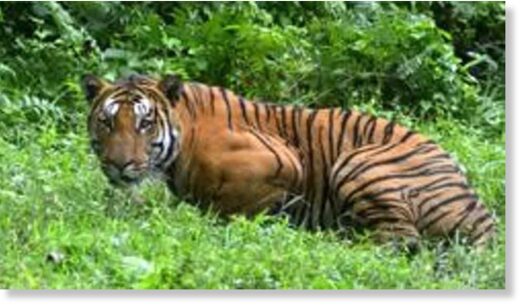 A 60-year-old woman was killed in a tiger attack on Saturday afternoon at a field near Andharwadi village in Pandharkawada, Yavatmal district in Maharashtra.
Forest officials said a tiger had been moving across villages Andharwadi, Koparmandvi, Vasari, and Kobai in the Pandharkawada Forest Reserve for the last 10 days and was also spotted at the site of the attack after Saturday's incident.
This is the second tiger attack and first death reported from the area and a committee empowered to decide on the tiger's capture (as per National Tiger Conservation Authority guidelines) will be sending its recommendations to senior forest officials by Sunday.
According to the forest department, around 1.30 pm Saturday, Laxmibai Bhimrao Dadanje, resident of Andharwadi was attacked and killed by a tiger at a field located between Patanbori and Andharwadi villages.