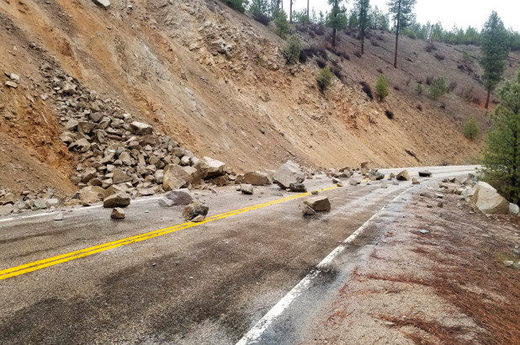 It was a typical Tuesday evening at the Albertsons grocery store in this resort town about 100 miles north of Boise.
Until Susie Baker looked up and saw all the hanging aisle signs swinging back and forth.
"Then I thought I heard a sound ... and the floor was moving," said Baker, a checker at the store.
It was the force of the most powerful earthquake to strike the Gem State since 1983, a magnitude 6.5 temblor that jolted people across Idaho and three neighboring states.
No injuries or damage were immediately reported.
The quake was centered 73 miles northeast of Meridian, near Boise, according to the U.S. Geological Survey, and, for some, conjured up memories of the state's worst such natural disaster, the 6.9 magnitude Borah Peak earthquake nearly four decades ago that killed two people and resulted in millions in damages, according to the Idaho Geological Survey.
"At first I thought it was thunder, weird thunder, but then the house was moving and I realized this is an earthquake — a really big earthquake," said Melissa Hawkins, 44, who lives in northwest Boise with her family. "It felt like it was in Boise."