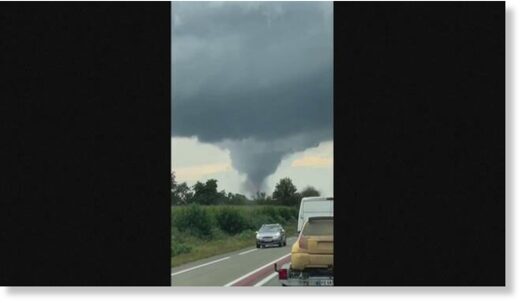 Drivers on a highway in Ernee, France, drove white-knuckled after they looked beyond the trees to see an apparent tornado whirling near the highway a little after 5:30 in the evening on Sunday.
Only a few dozen tornadoes form in the entire country every year, according to
Meteo-France
. So, drivers were understandably shocked by the rare event. Most of the tornadoes are small, brief and low-intensity in France.
The tornado tore through several cattle barns and sheds in northwest France. Some social media posts show pictures of barns without roofs and others collapsed. One post reported several injured livestock.
Wind and trees tore down power lines. Flashing emergency lights surrounded the damaged and destroyed buildings. Fire officials report that no people were injured, but rescue crews were on the scene.