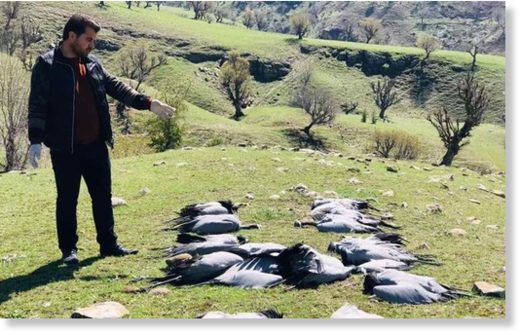 A large number of birds died in a lightning strike in the Kurdistan Region's Halgurd-Sakran National Park on Friday, officials have confirmed.
"At this time of the year, these [birds] migrate from the hot to cold places. While flying towards the Caspian sea in Iran, a lightning strike hit them," Mohammed Abdulla, an employee at the Halgurd-Sakran National Park, told Rudaw English. "We have so far managed to discover around 150 of them."
"There are many others that we have not yet been able to discover as their bodies have dispersed across the mountain," he added.
Sulaiman Tameer, head of the Kurdistan Organization for Animal Rights Protection categorized the birds as common cranes, a medium-sized species most commonly found in Europe.