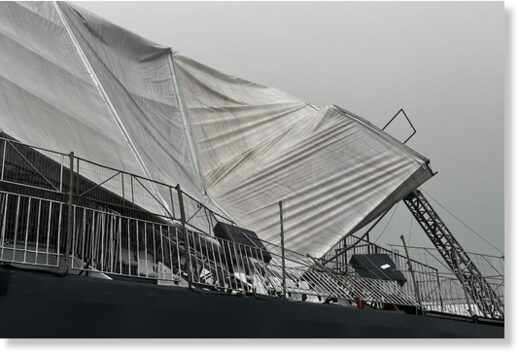 Chaos ensued at the Sao Paulo Grand Prix in Brazil during the third qualifying session. The storm made the roof of the grandstand collapse. No serious injuries have been reported. The Q3 was cut short.
Several people suffered minor injuries after the roof of the Porto Seguro grandstand near the final corner of the race track crashed down due to heavy wind and rainfall during the qualifying session for the Sao Paolo Grand Prix.
The sky turned from dark, and the wind started blowing violently in a matter of minutes, right in the middle of the Q3 qualifying session, the last of the three. That prompted the F1 marshals to cut the session short. With people still in the grandstand, the roof was ripped off and blown away by the wind.