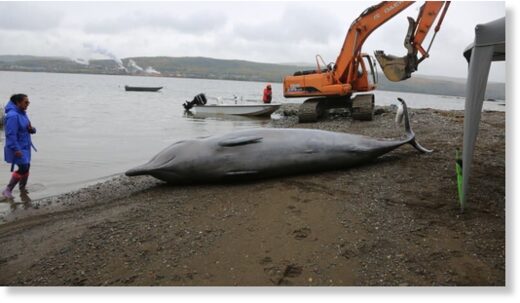 Two northern bottlenose whales found stranded in Chaleur Bay recently have scientists questioning how they got there —
hundreds of kilometres from where they should be.
A report that the whales were stranded in shallow water came to the Marine Animal Response Society on Sept. 30.
"At that time, the report was that local people — and I think it was actually local police — had pushed these two animals back in the water, and so then they swam off," said Tonya Wimmer, executive director of the Marine Animal Response Society.
After being pushed back into the deeper water, the whales were stranded again later that night. One of the whales died, Wimmer said they believe the other swam free.