Up to 100,000 households and businesses were without power in the north of the country tonight following stormy weather which also caused flooding, slips and road closures.
The Far North district declared a state of emergency after widespread rain and strong winds caused damage on a par with what the region suffered in March.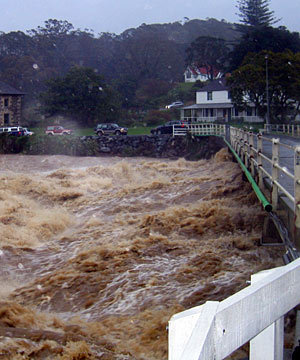 ©Signs of the Times
The Kerikeri River rages under the Stone Store bridge as emergency plans are put in place to save historic treasures at the Stone Store and Kemp House.