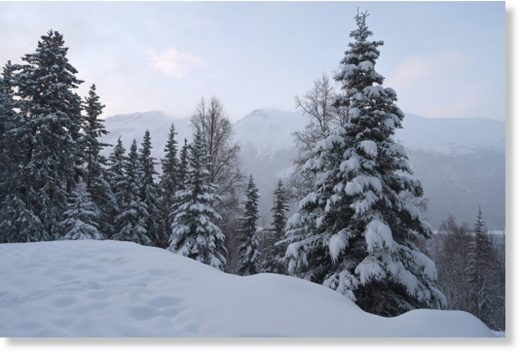 Anchorage rang in the new year with record-breaking snowfall and warmth, as temperatures tumbled on Tuesday evening and precipitation ticked up throughout the night.
It was the snowiest New Year's Eve and New Year's Day combined on record for Anchorage, with 9.5 inches of snow by Wednesday afternoon, according to meteorologist Michael Vuotto at the National Weather Service in Anchorage. The snow totals broke the previous record set during the 1963-64 New Year's, which measured 7.2 inches of snow.
The snowfall came after Anchorage broke the daily record for warmest Dec. 31, with temperatures at Ted Stevens Anchorage International Airport measuring 46 degrees. That broke a previous record that was set in 2018, at 44 degrees for the final day of the year.