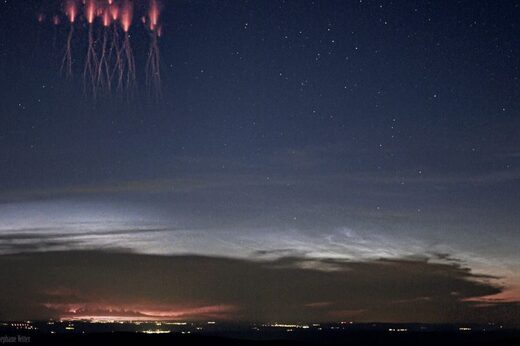 NASA has shared an image of rare 'red sprite' lightning that looks scarily similar to an alien invasion.
The red lightning can be seen branching out like jellyfish or fireworks over a French mountain range.
The amazing image was captured by photographer Stephane Vetter.
Nasa revealed it as there Astronomy Picture of the Day for July 4.
Nasa
said
: "A sensitive video camera on a summit of the Vosges mountains in France captured these surprising fireworks above a distant horizon on June 26.
"Generated over intense thunderstorms, this one about 260 kilometers away, the brief and mysterious flashes have come to be known as red sprites.