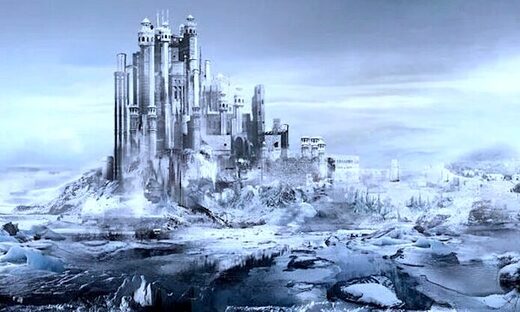 They're acting like this is new news, as if nobody had ever thought of it before: 'Scientists Discover A Warming Arctic Drove Earth Into The Little Ice Age'. They're even calling it "surprising".
As reported by
MSN
, following an era known as the medieval warm period
- so that did exist then...?
- temperatures in Europe in the early 15th century plunged in what has become known as The Little Ice Age (LIA).
This remarkable multicentennial period of cold brought increased glaciation to the mountains, an expansion of sea ice, crop failures, famines and disease across the European continent. Flip-flopping summers - with extremes at both ends of the spectrum - were chased by brutally harsh winters, during which rivers and canals routinely froze over. In the UK, for example, the first River Thames "frost fair" was held in 1608, and was an almost annual occurrence until the last one in 1814 - so before the AGW Party's proposed date for the start of the industrial revolution (≈1880)
when global temperatures supposedly began climbing due to increasing CO2 emissions
...[one day we'll laugh]...
There are, as there should be and as is healthy, numerous potential explanations for what caused temperatures to plummet during the LIA.
Top of the list are heightened levels of volcanic activity, reduced solar activity, and even the impact of the black death reducing the human population
-
Bill Gates' fave
.
But scientists
at the University of Massachusetts
believe they have found a "new" key factor
in why temperatures plunged to their coldest in 10,000 years
- and they're pretending like it hasn't already been covered by 'alternative' outlets for years:
"Surprisingly," the researchers say,
"the cooling appears to have been triggered by an unusually warm episode."