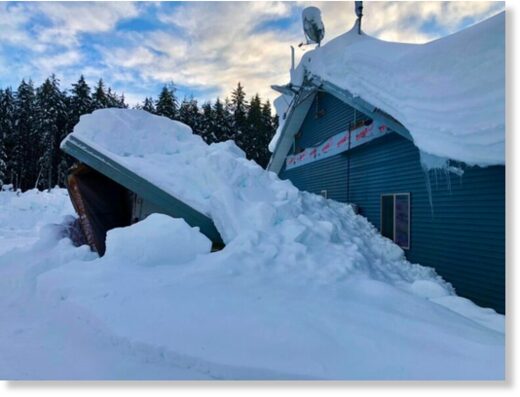 The City and Borough of Yakutat declared a
local disaster emergency
on Tuesday,
citing the imminent threat of roof collapse caused by dangerous snow loads accumulating throughout the Southeast Alaska city.
Borough Manager Jon Erickson said
Yakutat has gotten about 6 feet of snow over the past few weeks, causing intermittent power outages, damage to buildings and school closures. The city normally keeps four snow shovelers on retainer, but Erickson said the team is too small to keep up with the accumulating snow.
"We've been shoveling off, but right now we just don't have enough shovelers," he said. "So we contacted emergency management, and they're probably going to be sending a team of 10 shovelers down here."