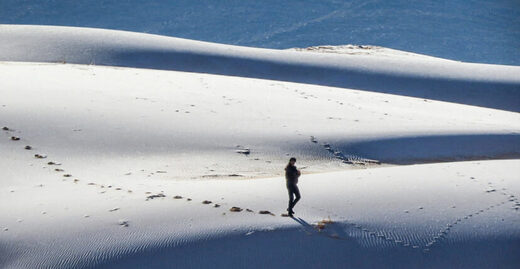 Blankets of snow could be seen covering an area close to the desert town of Ain Sefra in Algeria, on Wednesday, January 13, as temperatures fell to -3°C. Surrounded by the Atlas Mountains, Ain Sefra is located an approximate 1,000 metres above sea level.
The unexpected scenes were captured by photographer Karim Bouchetata, whose striking photographs captured the snowfall settling on the famously dry sand dunes.
As per
Desert USA
, the Sahara is known to have one of the most severe climates on Earth, with very little rainfall, powerful winds and wide temperature ranges.