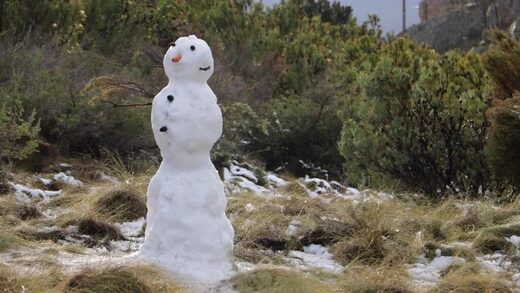 People waited in a long queue to enter the Matroosberg Nature Reserve on Saturday to get a first-hand glimpse of the snow that fell over the Western Cape highlands on the weekend.
The intense cold front that hit South Africa on Thursday created the perfect winter wonderland thanks to widespread snowfall in the Eastern Cape, Lesotho and areas across the Western Cape.
The muddy and ice-cold conditions didn't deter people from hiking the short distance into the mountains to play in the snow - many for the first time.
"This is breathtaking," said TEFL teacher Donito Adonis who got to hold snow for the first time. "I never thought I'd see snow like this in South Africa," he told News24.