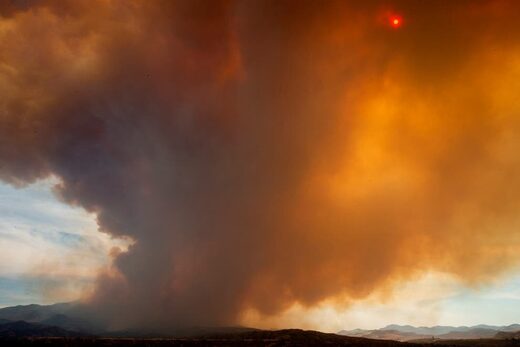 Two large rural
Arizona
fires have scorched more than 138,000 acres and forced thousands of residents from their homes.
Firefighters
in the eastern part of the state are tackling the Telegraph Fire, which has burned 71,756 acres and the Mescal Fire that has charred 66,913 acres.
Authorities say that the Telegraph Fire has burned since last week but is zero per cent contained, while the Mescal Fire is 23 per cent contained.
At least 2,500 homes in Gila County have been evacuated, said Carl Melford, the county emergency manager.
And he estimated that there was twice as many households with bags packed just in case they have to leave quickly.