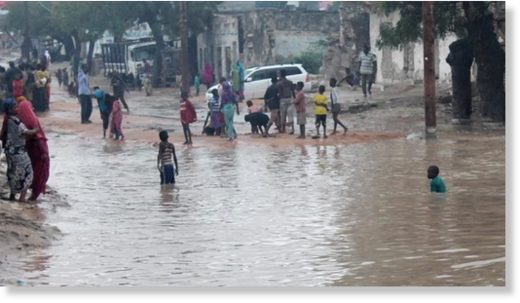 At least 16 people have died while more than 200,000 others have been affected by torrential rains and riverine floods since the Gu (April-June) rains started in Somalia a month ago, UN Office for the Coordination of Humanitarian Affairs (OCHA) said on Wednesday.
OCHA said 10 other people are missing due to floods and
at least 2,000 farms have been swamped by water.
"The rains are likely to increase the risk of water-borne diseases," OCHA warned in its latest report on the impact of floods in Somalia.
The forecast by the Food and Agriculture Organization of the United Nations (FAO) indicates that the moderate to high flood risk is likely to persist at least through mid-May.