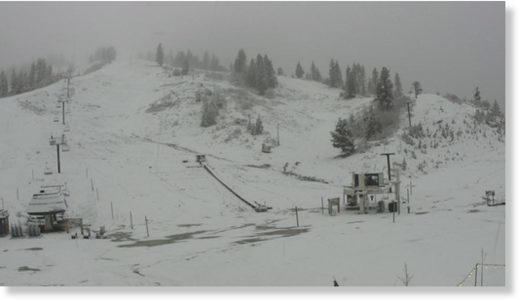 We all woke up to rain outside Wednesday morning as widespread moisture rotates around a low pressure center in Idaho. While we've had significant rain in the valley,
rain transitioned over to snow overnight at Bogus Basin.
The snow stake at Bogus Basin shows several inches this morning
with a blanket of white across the base area. A weather station near the Nordic Center reports one inch of precipitation in the past 24 hours. That would've equated to about a foot of fresh snow in winter months.