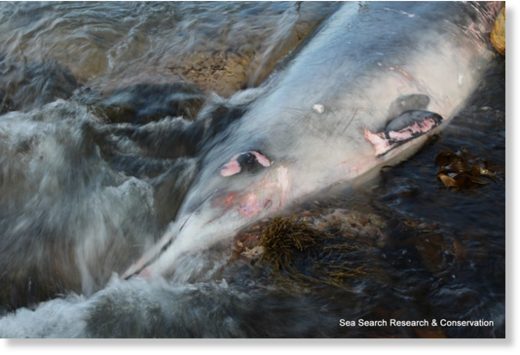 Three Gray's beaked whales were stranded at Cape Point over the weekend with SANParks, NSRI and a number of relevant organisations responding to the scene to assist.
Upon arrival at the scene, two adult whales were found along with a calf. Both adults were dead on arrival and the calf died at the scene after a few hours.
Gray's beaked whales are rarely seen as they are deep water specialists, spending most of their time away from the view of the public.
This particular species
(Mesoplodon grayi
) is one of the more common whale species along the SA coast. According to Sea Search Research & Conservation they are one of the few whales with "normal" teeth instead of more tusk-like teeth used in male on male competition.