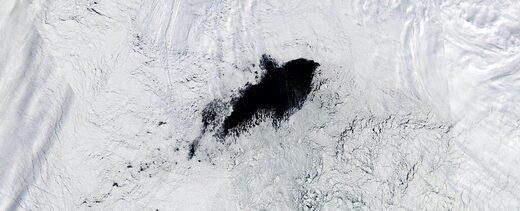 It appeared in 1973, seemingly out of nowhere: a hole in the sea ice off the coast of Antarctica. But this was no ordinary hole. It was so big it could
swallow California
.
The mysterious opening remained in place for the following three winters. Then it seemed to largely disappear before emerging again in 2017
, with a giant maw
the size of Maine
.
This giant hole with a sometimes state-sized appetite is what's called
a
polynya
- an area of open water surrounded by sea ice, kind of like the opposite of an iceberg
.