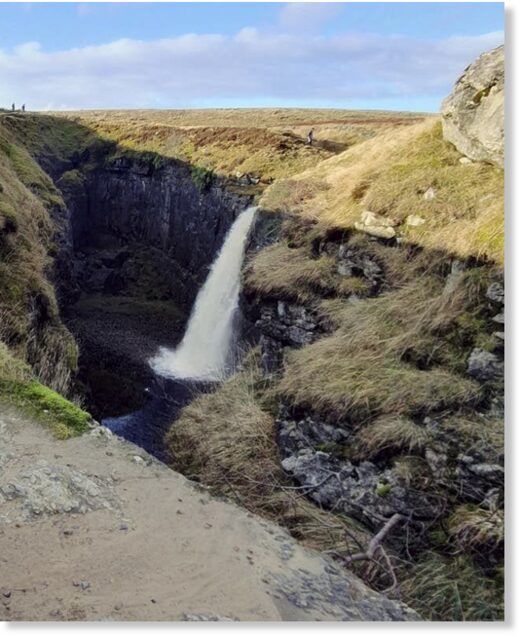 Stunning footage shows a 60ft deep waterfall transformed into a lake after heavy flooding.
Hull Pot, one of England's largest natural holes, was swamped with surging water as storms rolled through the Yorkshire dales on Tuesday (10 January).
Runner Brian Stallwood, who filmed the clip, said he was shocked to find the cascade had disappeared, quipping: "Lake' Hull Pot this evening - who nicked the waterfall?"
Hull Pot, which measures 300ft (91m) long by 60ft (18m) wide, sits on the western side of Pen-y-ghent, one of the mountains that feature in the famed 'three peaks' challenge.