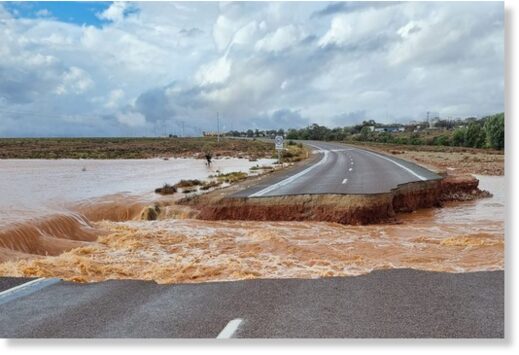 Rescue crews have been kept busy by outback floodwaters and record-breaking rains, which have continued to cause havoc in South Australia's north and west, washing away roads as well as cars.
The weather bureau said some locations had set "all-time records" in terms of rainfall
, while social media is awash with photos and videos of inundated highways.
Several people were rescued by the State Emergency Service (SES) after becoming trapped by floodwaters — including one who was swept 80 metres downstream and waited on top of his semi-submerged car for "at least four hours" as crews travelled to his remote location.
An entire section of the Olympic Dam Highway was also eroded between Pimba and Woomera, cutting off access from Roxby Downs.