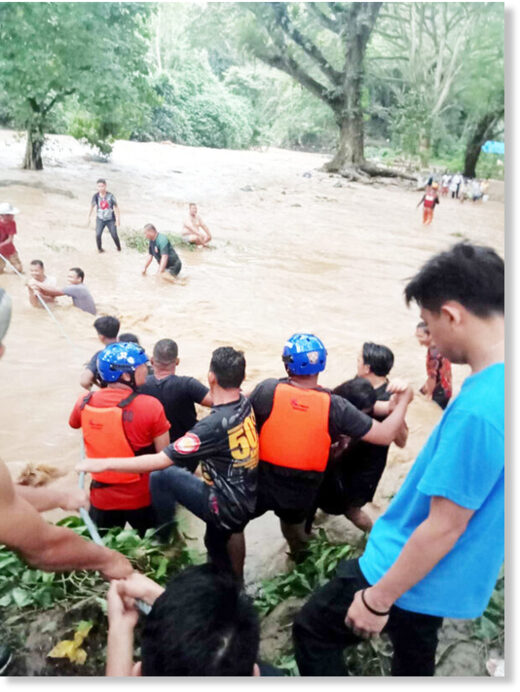 More than 2,000 persons fled flash flood spawned by heavy rains in mountainous areas here on Sunday, September 17.
The City Disaster Risk Reduction Management Office (CDRRMO) and Bureau of Fire Protection (BFP) rescued a group of persons trapped in areas separated by the Canucutan River in Barangay Pasonanca.
Flash flood was reported after heavy rains in the mountains resulted in rivers in the lower areas populated by most residents to swell and overflow.