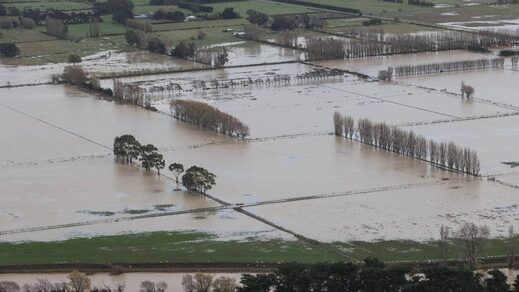 Some parts of
the Canterbury floods
were so extreme it was only expected to happen once every 200 years, scientists says.
During the floods, at the end of May, an Environment Canterbury rain gauge in Mt Somers recorded its largest 48-hour rainfall ever, with 526mm. Another rain gauge about 10km away recorded 310mm in the same period.
National Institute of Water and Atmospheric Research (Niwa) climate scientist Dr Trevor Carey-Smith said the long duration of the rainfall, not the short-term intensity of it, was exceptional.
"Most extreme rainfall only occurred in a relatively thin strip along the Canterbury foothills," Carey-Smith said.
The rainfall recorded at Mt Somers, Geraldine and Snowdon was on average only expected once every 200 years.
Those rain gauges span an inland 100km stretch of the South Island.