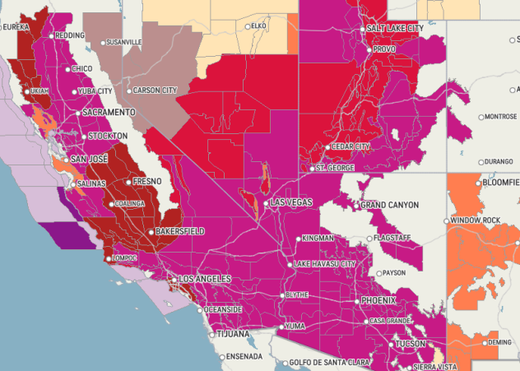 The magnitude of the heat across the western United States through the coming week will be one for the record books, according to forecasters. And it's not just how hot it will get that will set this particular heat wave apart from others the region has frequently endured in the past --
it's how long it will last.
The hot pattern could set dozens of new daily record highs through the middle of June, in addition to potentially setting new all-time high marks for the month as a whole in some locations.
The intense heat has prompted the National Weather Service (NWS) to
issue
excessive heat watches and warnings throughout California, southern Nevada, western and southern Arizona and Utah. Many of these alerts last through Friday, June 18.