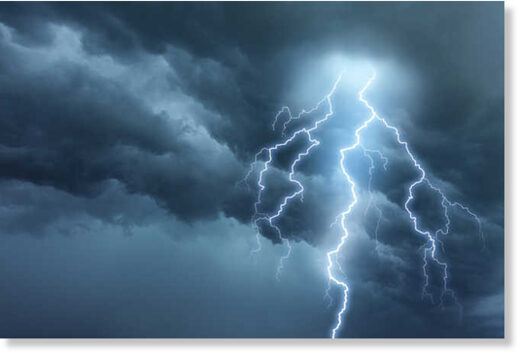 The IMD has alerted that due to the environmental changes, the threat of lightning during the current monsoon season has increased in Madhya Pradesh, where 89 people lost their lives due to lightning strikes in the first six months of this year.
This figure of lightning strike victims in the state till June this year is
more than what it was during the entire year in 2019, an official said.
"In the current monsoon season, the threat of lightning strikes has increased as compared to last year due to the environmental changes," India Meteorological Department (IMD) senior scientist, Vedprakash Singh Chandel, told PTI on Wednesday.
"Because of this, the wind speed during thunderstorm and hailstorm was found significantly high," he said.
According to the official, in the last six months- from January to June- 89 people were killed in lightning strikes, as compared to 82 in entire 2019.