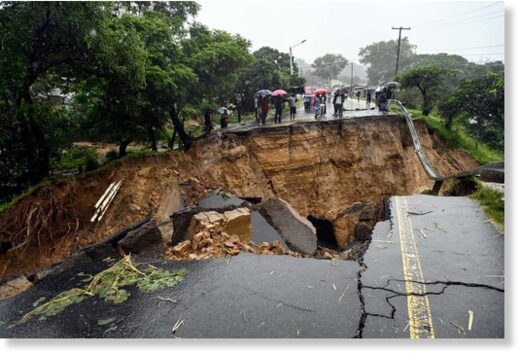 Tropical Cyclone Freddy is a record-breaking storm that has astonished meteorologists with its longevity. As part of its final act, the cyclone unleashed destructive floods and landslides on the southern African countries of Malawi and Mozambique and the island nation of Madagascar off Africa's southeastern coast.
After a record-breaking rampage, Freddy has caused 579 deaths in the three countries. Malawi was hit the hardest with at least 476 victims and nearly half a million people displaced.
"In the face of crisis and chaos, it is children who are the most vulnerable," said Mohamed Malick Fall, UNICEF's regional director for East and Southern Africa.
In Malawi more than 490,000 primary and secondary school-aged children are unable to attend school due to the damage caused by Cyclone Freddy, the nonprofit Save the Children says. The government has closed all schools in the affected southern districts, as classrooms and toilets are unsafe as the result of heavy rains, floods and landslides due to Cyclone Freddy, which first made landfall in Malawi 10 days ago.