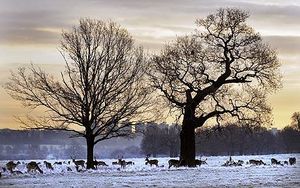 Since December 1, the meteorological start to the season, the average UK temperature has been only 35.1F (1.7C), well below the long-term 1971-2000 average of 40.5F (4.7C) for the first 10 days of the month.
It is the coldest start to December since 1976, when the average was 33.4F (0.8C).
Arctic and continental winds have dominated the weather since mid November, bringing colder conditions than normal.