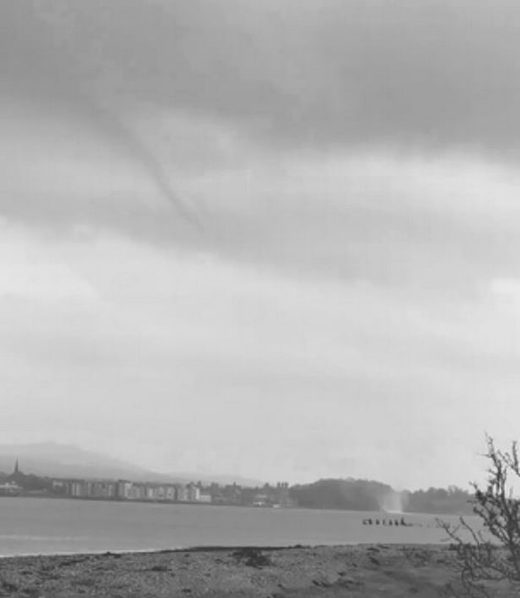 This is the dramatic moment a "tornado" was captured swirling on the edge of a Welsh coastline during Storm Dennis.
The footage shows the moment a rare phenomenon formed over the Menai Strait between Anglesey and Gwynedd in north Wales on Sunday as stormy weather brought strong winds.
The waterspout - the name given to tornadoes when they form over water - was formed at around 12pm on Sunday, reports
NorthWalesLive.