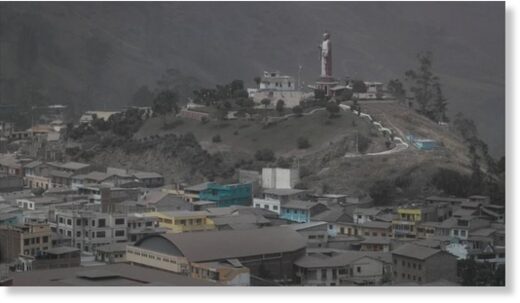 Production on affected farms will be below normal levels for at least a month, Acorbanec said
The eruption of Ecuador's Sangay volcano has left around thousands of hectares of banana production under a carpet of ash.
According to exporter association Acorbanec, around 55,000ha have been affected.
"We estimate that this will lead to a 25 per cent fall in the weekly exportable offer from the affected farms for at least a month," Richard Salazar told Fruitnet.
Sangay volcano is one of the highest active volcanoes in the world and one of Ecuador's most active ones. Since June, it has registered very high levels of activity.
The latest eruption occurred on Sunday morning, with ash continuing to fall until Monday night.