Earth Changes
PAINFUL EARTH
YouTube
Sun, 29 Nov 2020 20:21 UTC
---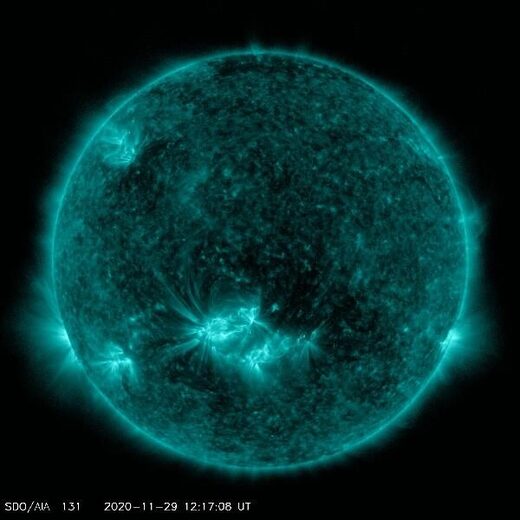 Yesterday (Nov. 29th at 1311UT), Earth-orbiting satellites detected the biggest solar flare in more than 3 years.
NASA's Solar Dynamics Observatory recorded this extreme-ultraviolet movie of the
M4.4
category blast.
X-rays and UV radiation from the flare ionized the top of Earth's atmosphere, producing a shortwave radio blackout over the South Atlantic:
map
. Ham radio operators and mariners may have noticed strange propagation effects at frequencies below 20 MHz, with some transmissions below 10 MHz completely extinquished.
Remarkably, this flare was even bigger than it seems. The blast site is located just behind the sun's southeastern limb. As a result, the explosion was partially eclipsed by the body of the sun.
It might have been an
X-class
event.
The flare also hurled a significant coronal mass ejection (CME) into space, shown here in a
coronagraph
movie from the Solar and Heliospheric Observatory (SOHO).
---
Leonard Manson
Somag News
Fri, 27 Nov 2020 07:40 UTC

The city of São Carlos, in the interior of São Paulo, was hit on Thursday (26) by a heavy rain that caused flooding and several damages.
The storm was so intense that in just over 1 hour the accumulated volume reached 138 millimeters
, according to information from the State Civil Defense. The central region suffered the most.
According to data from official agencies, due to the force of the water, several cars were dragged and, in some cases, even stacked. In addition, approximately 40 residences, at least 100 commercial establishments and even rooms in an Emergency Care Unit (UPA) ended up being flooded, which generated many losses and considerable apprehension to the population.
---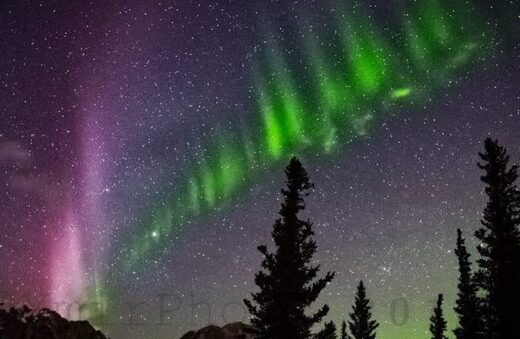 Myth and legend come to the skies as plasma ropes follow Earths magnetic field lines and higher voltage interact with atoms and parts of Jacobs Ladder come to life. Equatorial eruption to 50,000 feet Indonesia and a blizzard in the USA.
Comment:
See also:
It looks like we are beginning to observe what the ancients recorded at times of global upheaval/climate shift. See:
Symbols of Transition: Shifting sands unveil 'stick man' petroglyphs on Hawaii beach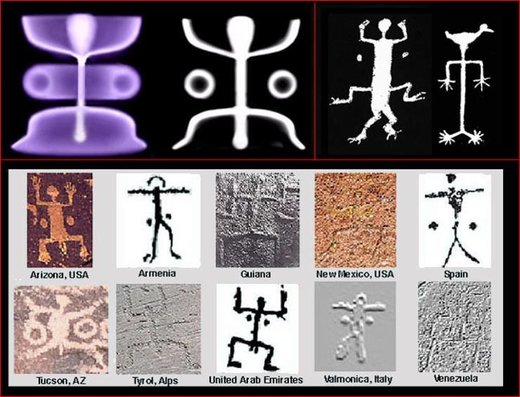 ---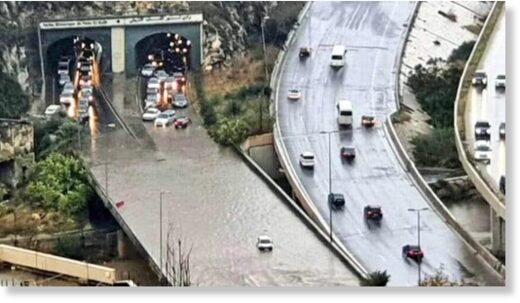 Torrential downpours flooded streets across Lebanon on Saturday, with
videos showing motorists struggling as highways transformed into flowing rivers.
Another video shared on social media pictured a delivery driver swept of his motorbike and carried down the road by the deluge.
Scenes of cars submerged under flood waters are not uncommon in Lebanon, where a combination heavy rains and poorly maintained infrastructure make floods a regular occurence in the winter.
The stormy weather also prompted an hours-long nationwide power outage. Most Lebanese already suffer hours of electricity cuts every day.
---
Yasmena Al Mulla
Gulf News
Sun, 29 Nov 2020 20:36 UTC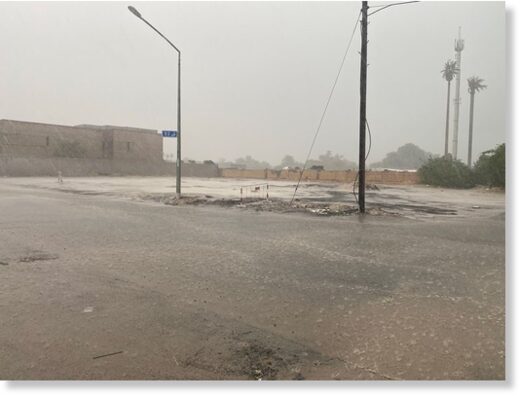 Over the last few days, Kuwait witnessed heavy rain which lead to flooding in streets, schools and hospitals throughout the country.
The heavy rains also caused some sewage networks to overflow and large quantities of water were calculated in mainly areas located in the North of Kuwait.
Al Sabriya, an area located in the North of Kuwait, witnessed the highest amount of rainfall, recording around 134 millimeters.
Many took to social media and blamed the over flooding on years of failed planning that lead to poor infrastructure.
---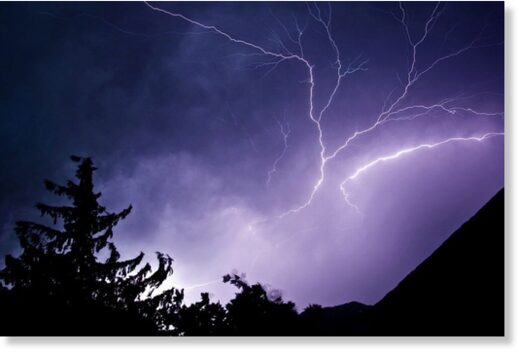 Several lightning strikes have been detected amongst the storms and bad weather that is currently all over the country. According to
Vísir,
thunder was heard in the Suðurnes yesterday afternoon.
Orange weather warnings are currently in effect in Breiðafjörður, Faxaflói, the Westfjords, Strandir and Northwest Iceland. Most of the rest of the country has yellow weather warnings - only East Iceland is without weather warnings, according to
RÚV.
Páll Ágúst Þórarinsson, a meteorologist at the Icelandic Meteorological Office, counted 20 lightning strikes around Skeiðarársandur between noon and midnight yesterday.
---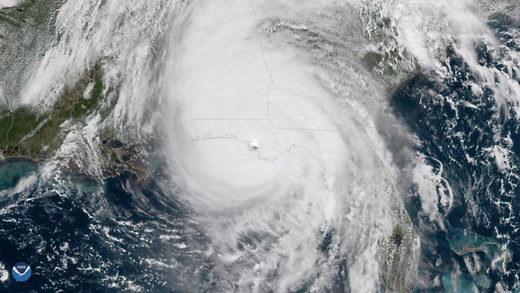 A new study says hurricanes in the North Atlantic are staying stronger after making landfall, which suggests these storms could cause greater destruction in areas farther from the coast in the future.
The research, which was published Nov. 11 in the journal
Nature
, examined the rate that these storms "decay," or weaken, by analyzing historical intensity data for storms that made landfall over North America from 1967 to 2018. The paper's authors cited a rise in ocean temperatures amid a warming climate as the key factor behind the trend.
The study was conducted by researchers Lin Li and Pinaki Chakraborty, both of whom work at Japan's Okinawa Institute of Science and Technology. According to Nature, the study authors found "a significant long-term shift towards slower decay," which allows storms to maintain a higher intensity over land for a longer time period. This slower period of decay was said to align "with a long-term regional mean sea surface temperature over the Gulf of Mexico and the western Caribbean, which are adjacent to land and supply the moisture for the storms before landfall."
Comment:
Weather is not produced from just moisture, temperature and air pressure. A possibility that has been studiously ignored is the Electric Universe model of weather. The Earth's atmosphere contains different electrical charges at different altitudes. The interaction of these layers, plus inputs from solar winds, have a great deal to do with weather.
---
Nature News
YouTube
Sun, 29 Nov 2020 14:41 UTC
Comment:
Images from the city of Norilsk on
social media, November 29
: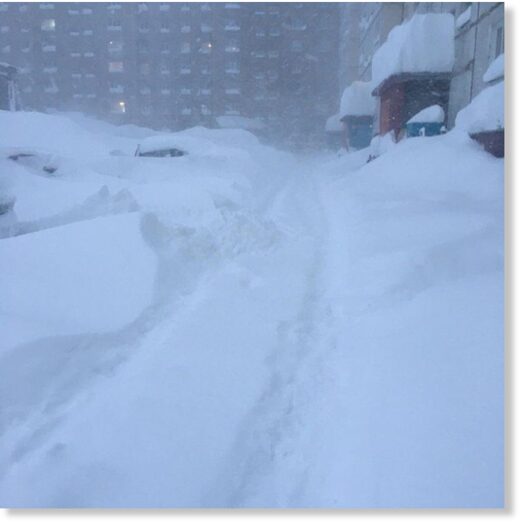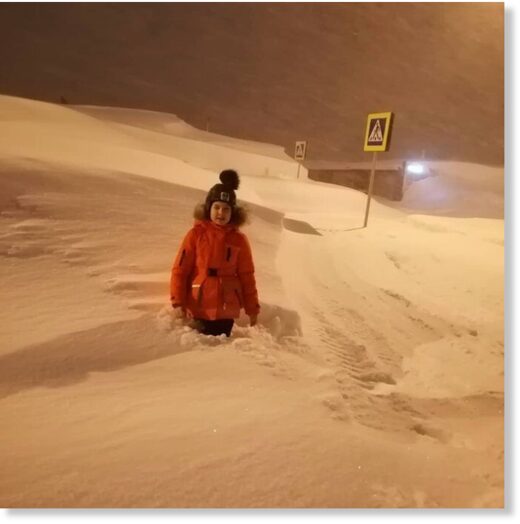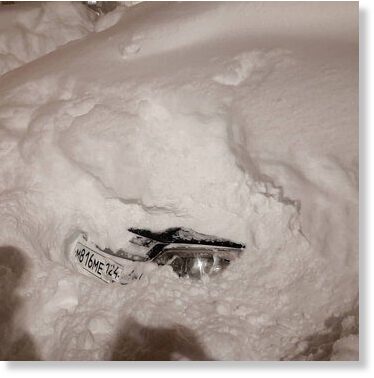 ---
ZimEye
Sun, 29 Nov 2020 11:23 UTC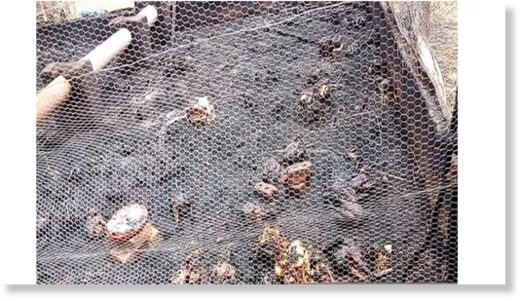 A Ntabazinduna farmer was left counting her losses when her 1, 000 chickens that were due to be delivered to the market, were struck by a bolt of lightning last week.
This comes amid warnings of more violent storms in the Matabeleland region starting tomorrow by the Meteorological Services Department (MSD).
Ms Sidumisile Mathe of Mahaja village in Ntabazinduna last Tuesday saw the world crumble in front of her when a lightning bolt struck her fowl run, killing all her 1 000 chickens
. The chickens were due to be delivered to the market last Friday, as she had already got a potential buyer for the entire lot.
"It all happened on Tuesday around 4pm, it began to rain heavily and I was with one of my helpers trying to secure the fowl run. We then left for the main house and that is when a bolt of lightning struck the fowl run, it was like a huge ball of fire. It was scary.
I immediately rushed back to the fowl run screaming for help, neighbours came through as they initially thought that maybe the lightning had struck while we were inside the fowl run because we would spend most of our time in the fowl run," said Ms Mathe.
---