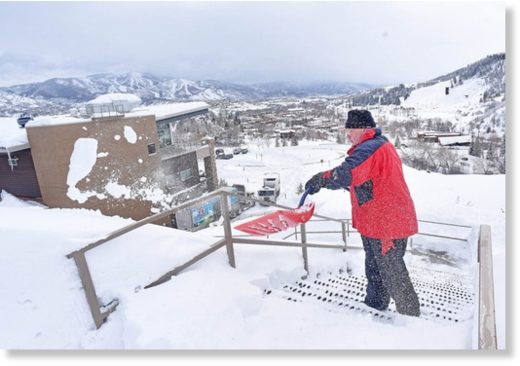 A snow monitoring site northeast of Steamboat Springs near the Routt and Jackson county border reported the highest amount of snowfall in the state over the weekend with close to 40 inches of snow.
But Steamboat residents didn't need to venture too far from their driveway to confirm that the latest winter storm had made its mark in the Yampa Valley.
"For the mountains in northern Colorado, we had generally 18 to 30 inches of snow with the highest amount being close to 40 inches estimated at the Tower Snotel site," said meteorologist Megan Stackhouse with the National Weather Service in Grand Junction.
"We had that atmospheric river and just that unsettled northwesterly flow, and that does really well for you guys up in Steamboat and the northern mountains — so yes, this is a pretty much a slam dunk for you guys."